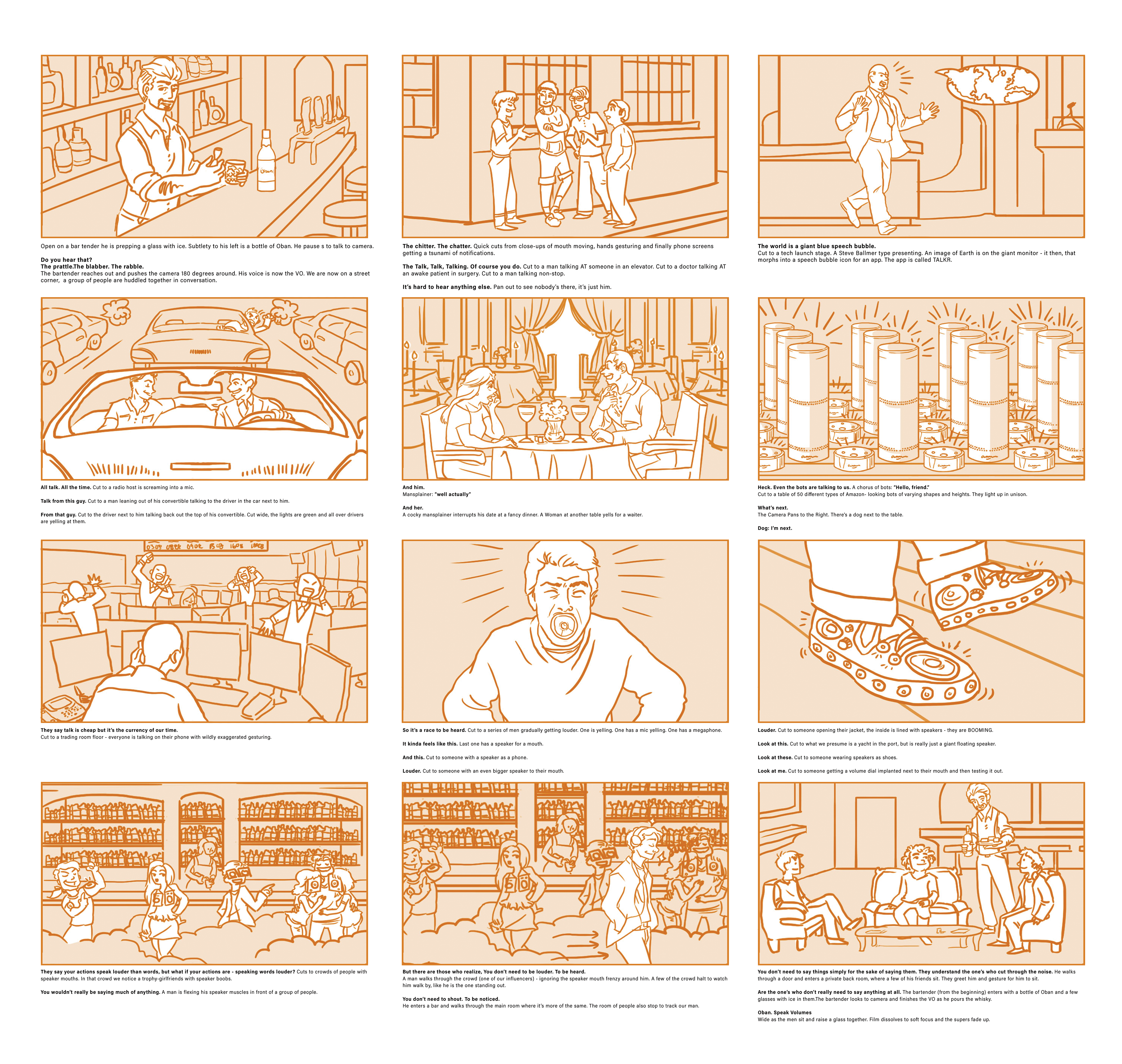 Our pitch: We reveal meaningful actions speak louder than words, while others are motivated by the desire to be louder than everyone else. We are allowed to be loud and bold while remaining modest. What you own matters. It's a reflection of who you are and what you value.
Stand out by not trying to
The understated man knows status is not flaunted, it emanates. that's why he drinks Oban
Oban. Speak volumes.